On January 12, 2022, Solartech successfully held a new product launch of "
Solartech SPM-S Solar Pump
". Dr. Xu Zheng, Professor of Shenzhen International Graduate School of Tsinghua University and Chief Engineer of Solartech, delivered a speech at the meeting. At the same time, industry experts and end users were invited to participate in the launch to understand the functions of SPMS solar pump. Combined with practical project cases, the comprehensive solution of solar pumping system was discussed to jointly deal with and solve the problems of water, food, energy security and ecosystem under the background of normalization of epidemic prevention and control.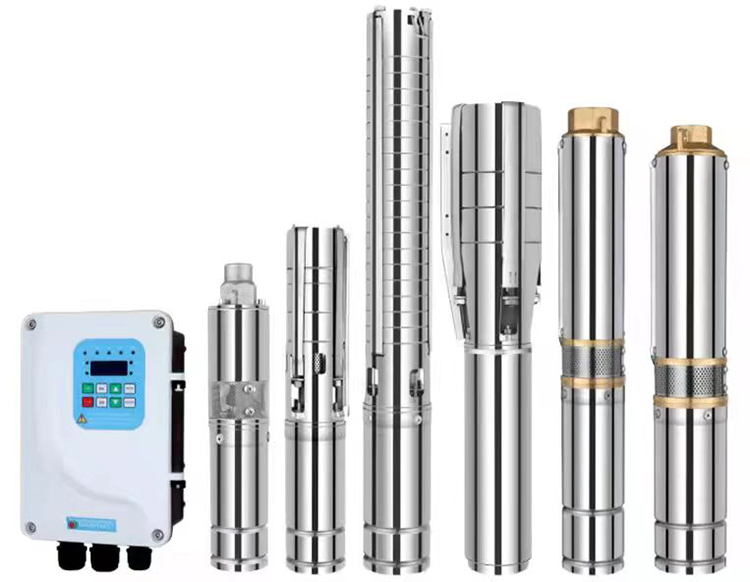 SPM-S solar pump
The SPM-S series permanent magnet solar water pumps newly launched by
Solartech
is positioned as the most economical permanent magnet solar pump. It is mainly composed of PM-S solar pump inverter, permanent magnet water pump driven by high-efficiency DC brushless motor, water level switch and other accessories for fast and easily system installation. It will mainly provide services for household farm irrigation, domestic water, livestock breeding and drinking water in off grid or power shortage areas.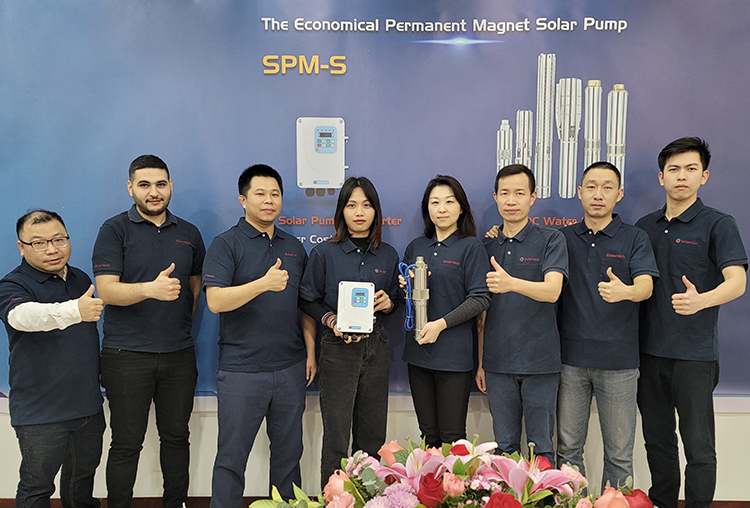 Sales Team & SPM-S solar pump

In 2022, the COVID19 will continue to affect our daily life and work, but this will not stop our technological innovation of solar pumping system. At the beginning of the new year, as the world's leading professional manufacturer of solar water pump system and technical solution provider of solar water conservancy industry, we will continue to provide high-quality products and services for partners and users around the world.