Why Choose Solartech as Your Next Solar Pumping System Purchase?
Nowadays, with the rapid development of industry and agriculture, people are increasingly dependent on the water, especially those in traditional agricultural countries who need a mess of water to irrigate crops. It wastes lots of time and labor to irrigate without the help of a suitable water pumping system and equipment. What's worse, the shortage of electricity makes some pumping devices unusable in some areas.
solar pumping system
, which is considered as the solar envy and water porter, can help fix all these problems.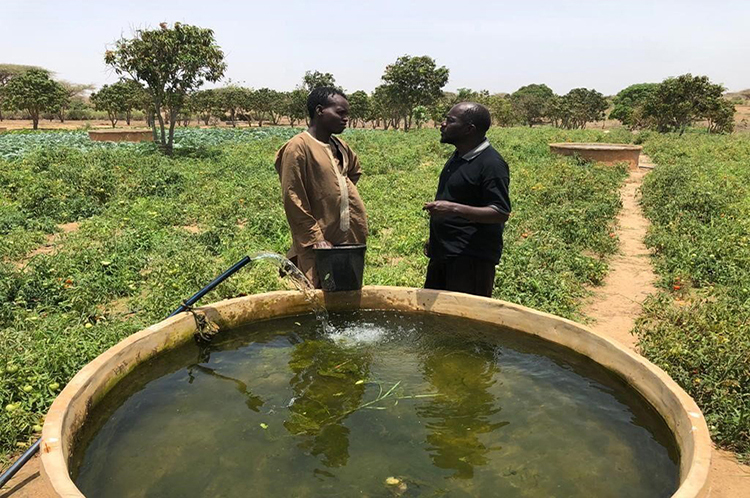 Solartech Solar Water Pumping and Irrigation System in Operation in Senegal
It is acknowledged that choosing the solar pumping system for agricultural irrigation is a more competitive way to save time, labor, and cost. Compared with other pump systems, the
solar water pumping system
is also more environmentally friendly. Thus, to help you build an explicit understanding of the solar pumping system, we will guide you to understand what it is, its essential functions, and the best place to buy it.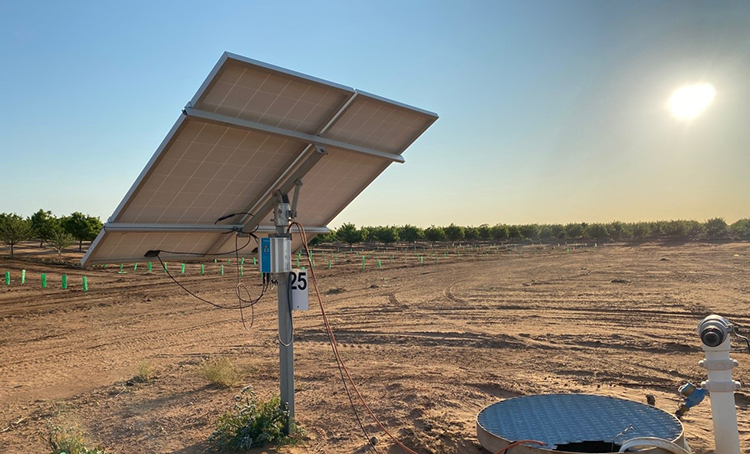 A Solartech Solar Water-saving Irrigation System in Operation in Australia
What Is the Solar Pumping System?
The solar pumping system is a renewable energy solution, which makes full use of the infinite energy of the sun. It is an advanced device that can be quickly set up without power infrastructure and energy storage batteries requirement.

Working Principle Diagram of Solartech Water Pumping System
There are three main components of the solar pumping system: the solar array, the
solar pump inverter
, and the pump. And how it works? Firstly, the solar panels absorb the solar radiation energy and convert them into electrical energy. Secondly, the solar pump inverter converts the DC power produced by the solar array to drive and control the pump. At last, the water pump pumps water into storage tanks or directly for irrigation.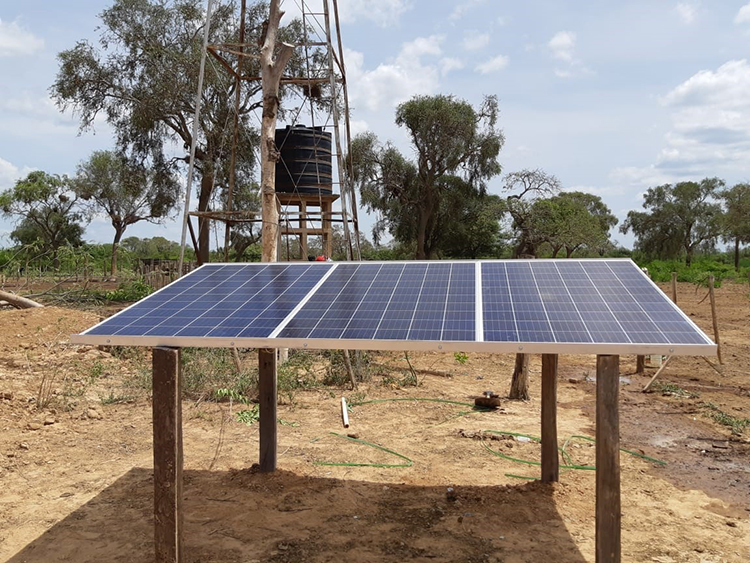 Solartech Solar Water Pumping System for Livestock Breeding in Bolivia
To mention that, we at Solartech provide you with a solar pumping system that can convert solar energy and bring convenience to the countries and areas that lack electricity. The energy storage of our accumulator can meet the demand of a twenty-four-hour water supply, and the rest electric power can be used for lighting or other appliances of low energy consumption.
Solartech Energy Storage Solar Water Pumping System for Irrigation in Australia
All in all, Solartech solar pumping system can be operated, monitored, and managed intelligently, which reduces the cost of manual management and maintenance to a certain extent. Meanwhile, it also reduces the cost of raw materials as solar energy is inexhaustible.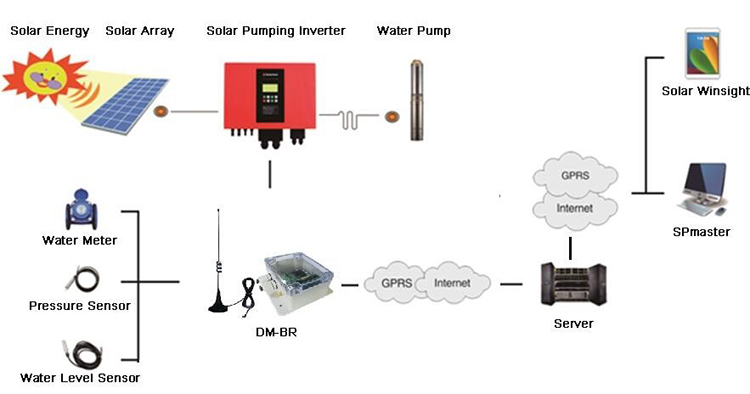 Working Principle Diagram of Solartech Water Pumping Remote Monitoring System
The Importance of the Solar Pumping System
Now that you must be clear about the definition and working principle of the solar pumping system, and the next thing is to analyze why this system is urgently needed in the power shortage areas.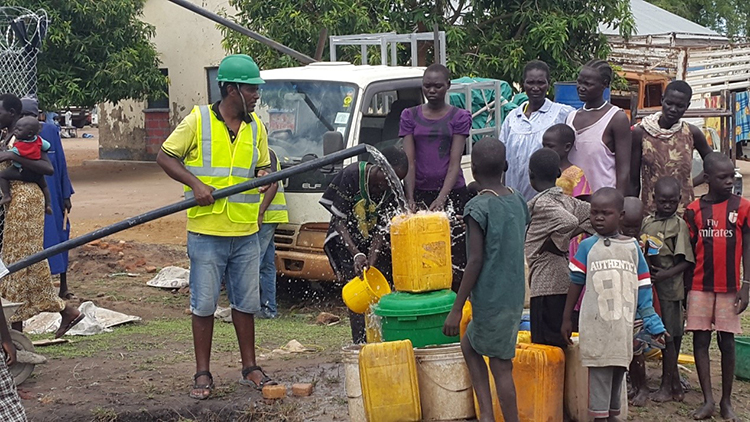 Safe and Clear Water Supply is Still a Big Problem in Some Countries
One biggest advantage that the solar pumping system provides is that it can solve the problem of no electrical power supply or electricity shortage. With the help of a solar pumping system, it can get the corresponding electricity as long as there is sunlight. Then, the electricity can control and drive the pump to get the related water resources. After owning this solar pumping system, you can use it every day and don't have to worry about resource storage. Thus, the solar pumping system solves the resource shortage problem in agriculture, which helps increase crop yield and promotes local agriculture development.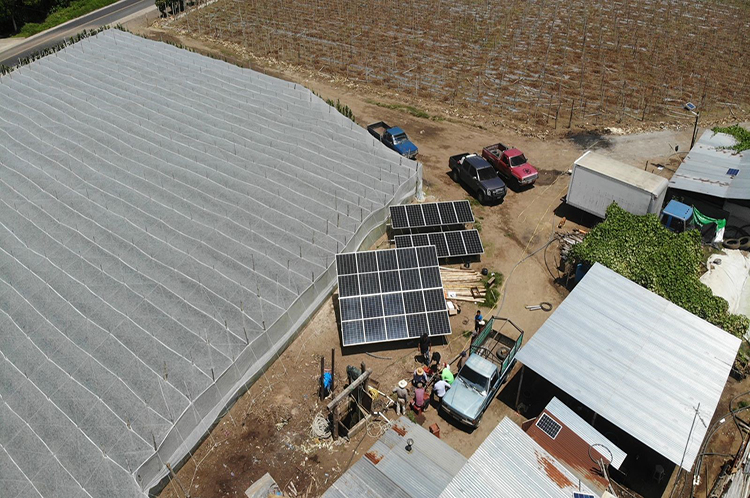 Climate Change and Water Shortage Make Big Trouble in Agriculture Planting
The Function of the Solar Pumping System
After knowing the importance of the solar pumping system, it is essential for you to choose a reliable supplier. We at Solartech, a capable and highly qualified solar pumping system supplier, are your trustworthy partner. The solar pumping system from us is in the leading position in the industry, which is popular all over the world. Our solar pump inverter has many advantages, including saving power, long-distance monitoring and operating, and other superior functions. Not only that, but our solar pumping systems act as solar envy and a water porter, which you can refer to as follows.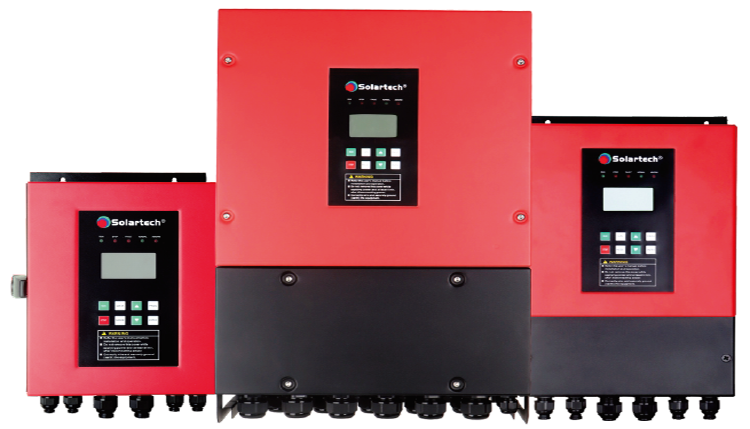 Solartech Latest Design PB-G3 Smart Pro Solar Pumping Inverter
1. The Solar Envy
Our solar pump inverter can convert the DC power from solar panels into the AC power in highest efficiency. Thus, our solar pumping system, which acts as solar envy, can help you get the needed electricity in the shortest time and greatly improve the working efficiency. Moreover, although you are in an area with electricity shortages or even without electricity, it is unnecessary to worry about the inaccessible of clear water. It is because our accumulator can satisfy you with a twenty-four-hour electricity supply!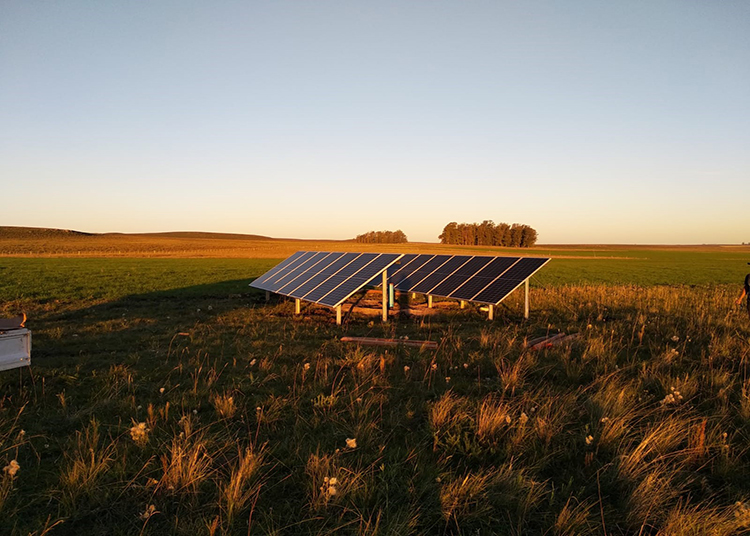 Infinite Solar Energy (Taken in Uruguay)
2. The Water Porter
Our solar pumping system does not produce water and just acts as a water porter. Our solar pumping system pumps the water from a deep well and puts it into the storage tanks or uses it directly for the irrigation system. In this way, our solar pumping system, which acts as a water porter, brings customers high-quality water resources. In addition, as an experienced water porter, we offer consumers the most professional suggestions and support for the solar pumping system installation.
The Precious Water Resources Pumped by Solar Energy
Conclusion
After a detailed analysis, you must clearly understand the solar pumping system and its features. If you are in the market to find solar pumping systems that can provide a clean and continuous water source, we at Solartech are the best choice to help you. We provide various solar pumping systems with cutting-edge technologies and functions. As solar envy and water porter, we try our best to offer you the highest quality products and best services. Thus, please come and take some time to hear how we may help you.