Shenzhen Solar Pumping System Helps Rural Revitalization and Develop The Common Prosperity of The ASEAN Countries
"Rural revitalization, common prosperity". On September 10, 2021, the 18th China-ASEAN Expo opened in Nanning, Guangxi. The China-ASEAN Expo is an international economic and trade event co-sponsored by the Ministry of Commerce of China, the economic and trade authorities of the governments of the 10 ASEAN countries and the ASEAN Secretariat and undertaken by the People's Government of Guangxi Zhuang Autonomous Region of China.

The CHINA-ASEAN EXPO promotes the early coming into force and implementation of the economic partnership as well as high-quality joint construction of Belt and Road, so as to forge a higher-level strategic partnership and jointly maintain the good momentum of regional prosperity and development. Representatives of ASEAN countries such as Laos, Brunei, Cambodia, Malaysia, Thailand, Singapore, Vietnam, specially invited partners Pakistan, and ASEAN countries attended the opening meeting and delivered video speeches.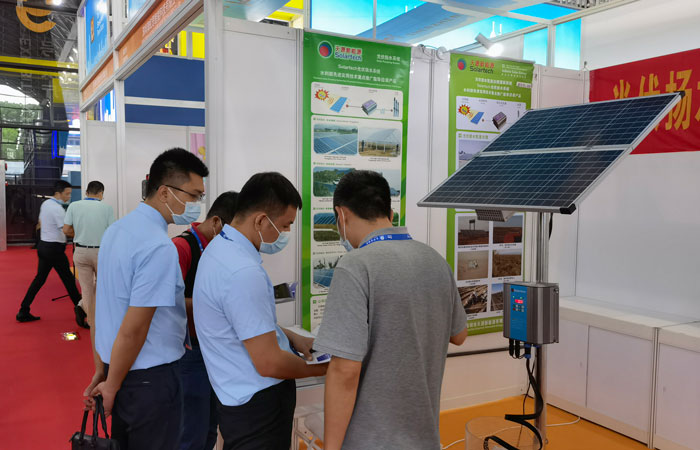 Shenzhen Solartech
Renewable Energy Co.,Ltd is invited by the organizing committee to participate in this expo. The new
PB-G3 Smart Pro outdoor type solar pumping inverter
are exhibited at the scene have made old friends and customers in ASEAN countries admire it. It's surprised and mind-blowing to customers from all over the world. The transition from "Made in China" to "Created in China" can be seen from this. The national strategy of "common prosperity" is evident from the global initiative of the "Belt and Road" community of human destiny and human responsibility!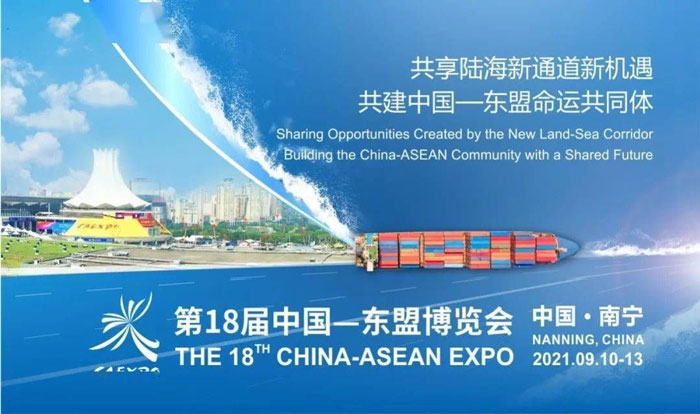 Shenzhen Solartech Renewable Energy Co.,Ltd is world's leading solar pumping system professional manufacturer, solar water conservancy system technology solution provider. Founded in 2001,
Solartech
is China's leading solar pump manufacturer. Solartech is also the world's first manufacturer of the whole series of solar pumping inverters, solar pumps, and solar pumping systems. Solar pumping system technology was adopted in global countries. The research center is located in Shenzhen International Graduate School of Tsinghua University. Solartech solar pumping system products have been applied in more than 130 countries and regions around the world in
living water supply
,
water-saving irrigation
, seawater & brackish water desalination, pasture animal husbandry, desert control and other fields.

Over the past 20 years, Shenzhen Solartech has successively developed a series of
advanced technologies for solar pumping systems
in response to the different practical needs of customers all over the world. These technologies mainly include multi-criterion MPPT technology, remote monitoring technology, multi-pump seawater desalination technology, optimized system selection technology, solar priority grid power complementary technology and multi-pump linkage technology.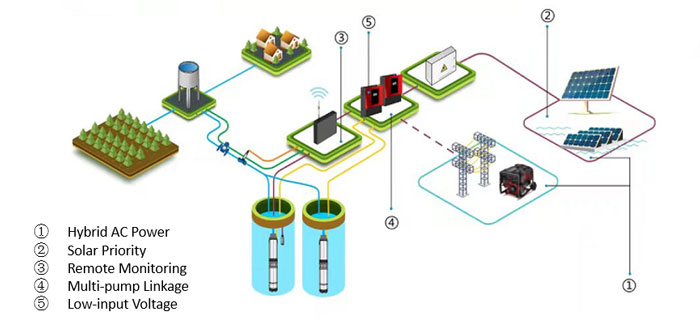 As early as 2008, Shenzhen Solartech took the lead in promoting original solar pumping technology and advanced solar pumping systems in ASEAN countries. Shenzhen Solartech cooperated with local partners in ASEAN countries to complete the system construction, installation and commissioning, and provide safe and reliable water solutions for agricultural irrigation, domestic water and livestock breeding in areas with power shortages or unstable power supplies.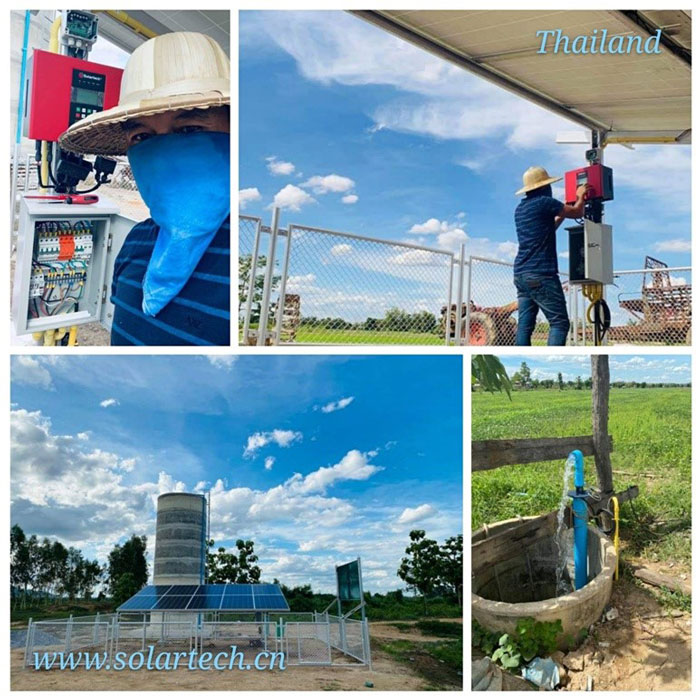 1.5kW Solar Priority Grid Power Complementary and Solar Water-saving Irrigation System Project - Thailand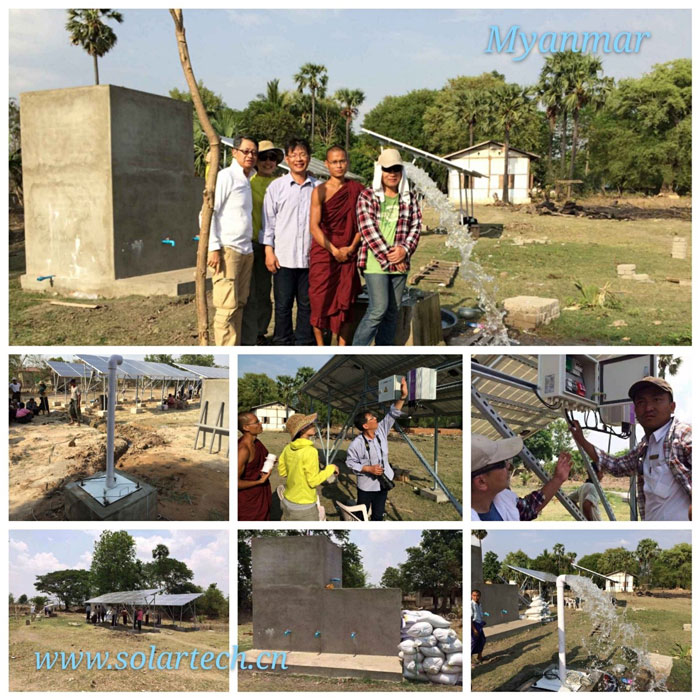 3.7kW Solar Domestic Water Supply System Project - Myanmar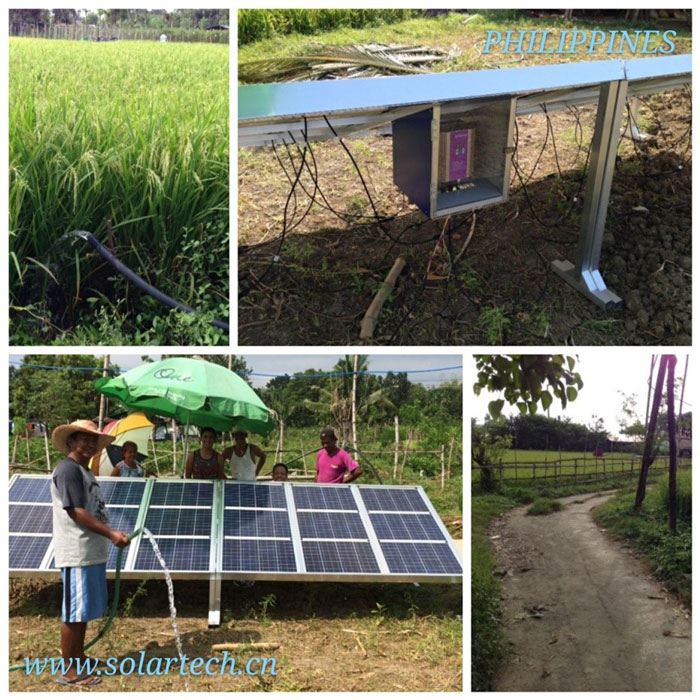 1.1kW Solar Agricultural Water Supply Irrigation System Project - Philippines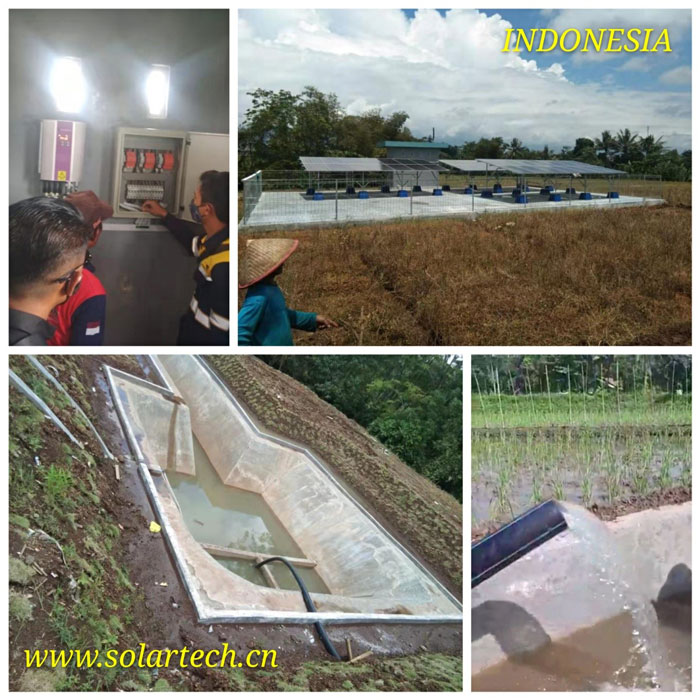 11kW Solar Agricultural Water Supply Irrigation System Project - Indonesia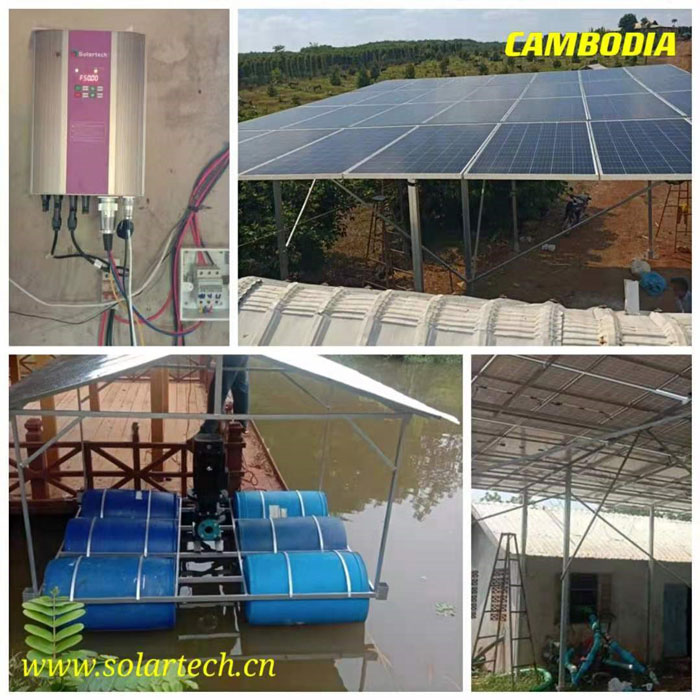 15kW Solar Agricultural Water Supply Irrigation System Project - Cambodia
Years of industrial development and application have proved that solar water-saving irrigation systems and solar water supply systems can not only provide convenient solutions for agricultural irrigation and domestic water supply in ASEAN's rural non-grid areas, but also reduce fossil fuels such as diesel and the electricity consumption demand of the national grid.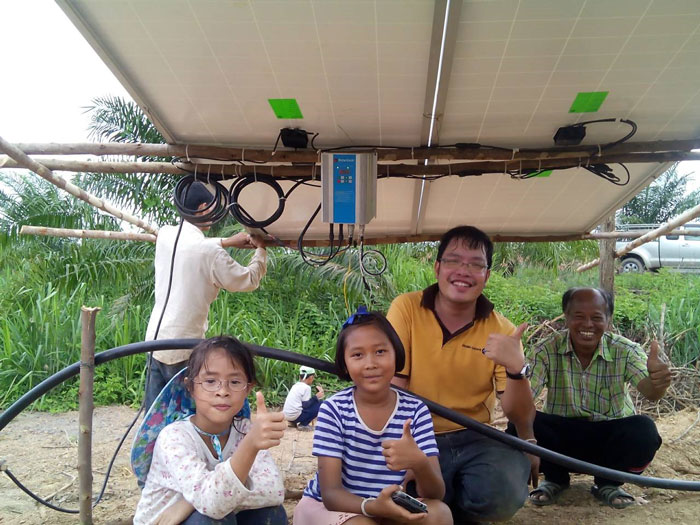 At present, Shenzhen Solartech solar pumping system has been widely used in Thailand's farmland irrigation project. In addition, Cambodia's spice and organic rice cultivation, Philippine banana and sugarcane irrigation, modern farm water management in Vietnam, and Myanmar's daily drinking water engineering have great market potential. The Solar pumping system can successfully solve the historical problem of seasonal water shortage in ASEAN region and local irrigation power shortage caused by unbalanced development of infrastructure such as regional grid. Solar water-saving irrigation system is gradually replacing the diesel engine pump irrigation system as an innovative and environmentally friendly solution to ASEAN's agricultural economy. Solar water conservancy industry will also be a new driving force for ASEAN's agricultural development, which will accelerate the transformation of ASEAN's agricultural modernization.