Bangladesh is one of the country with most densely rivers in the world. Rivers and lakes account for about 10% of the national area, so as known "the land of water" and "the country of rivers and ponds".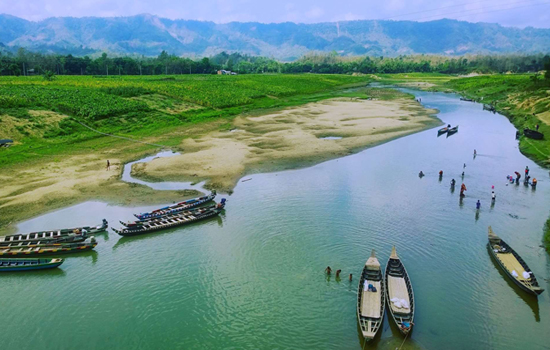 However, due to the weak power infrastructure and power shortage, Bangladesh is still a country with "water shortage", especially for agricultural irrigation. During the irrigation season, the power demand gap can reache 1500 MWh. The main reason is that approx 87% of electricity consumption is for residential and industrial sectors. In the vast rural areas, nearly 15% of the population is still without power grid coverage. The agricultural irrigation and domestic water in these areas mainly rely on diesel pump and hand pump. There are about 1 million diesel pumps for irrigation, covering more than 3 million hectares of land for irrigation. Therefore, in Bangladesh, agriculture is still in the dominant position. It is urgent to solve the problem of electricity supply and lasting stability for agricultural irrigation.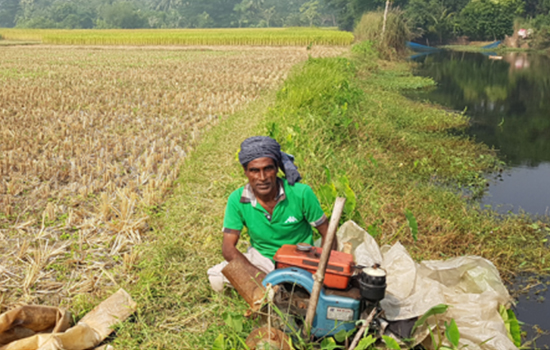 Fortunately, Bangladesh has another natural condition: abundant solar energy resources. It is estimated that there are 300 sunny days every year in Bangladesh, and the average solar energy utilization rate is about 4.3-4.9 kwh/m2, and the average daily sunshine is 10.5 hours, among which the sunshine peak hours are 4-4.5 hours.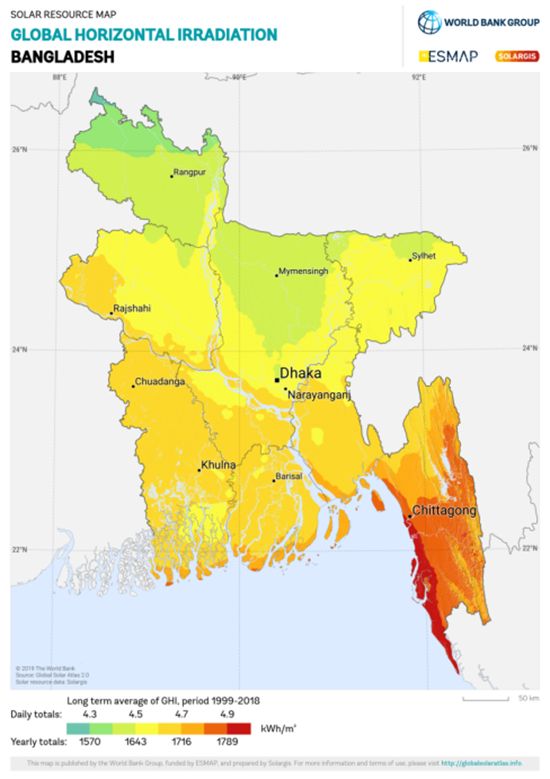 Abundant water resources and solar energy are the prerequisites for the promotion and use solar pumping system in Bangladesh. Since 2008, Shenzhen Solartech has taken the lead in promoting the original solar pumping system products and solar pumping water conservancy solutions such as agricultural irrigation and daily water supply in Bangladesh.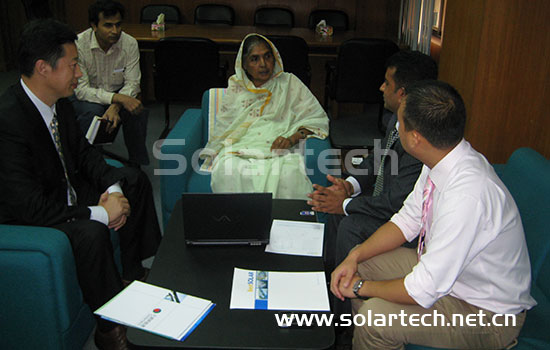 In 2008, senior leaders of Shenzhen Solartech visited the Minister of Agriculture of Bangladesh and recommended solar pumping system technology and irrigation system solution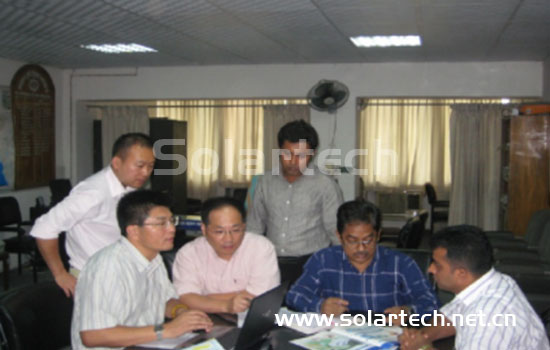 In 2009, the joint technical team of Shenzhen Solartech and Tsinghua University was invited by the Ministry of Agricultural Development of Bangladesh to jointly prepare the development plan of solar irrigation system
Since the first solar pumping irrigation system in Bangladesh was installed and used in Bangladesh in 2009, Shenzhen Solartech water pumping system, solar pump and solar water pumping inverter have been widely used in agricultural irrigation and daily water supply projects. The AC solar pumping system which is suitable for Bangladesh has been listed in the procurement product catalog of local government bidding projects. Since 2014, Shenzhen Solartech has actively cooperated with IDCOL, BADC and BREB and other government bidding organizations to jointly promote the application of solar pumping system and solar irrigation system and water conservancy industry solutions in Bangladesh.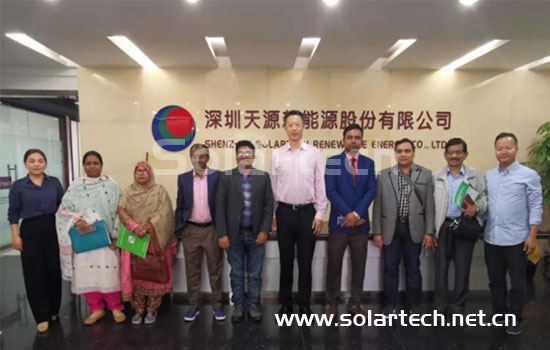 In 2019, BADC visited Solartech to discuss the new solar irrigation project planning and solution
Solartech PB and PB-G2 series solar inverter has been highly praised by the project tenderer and end users.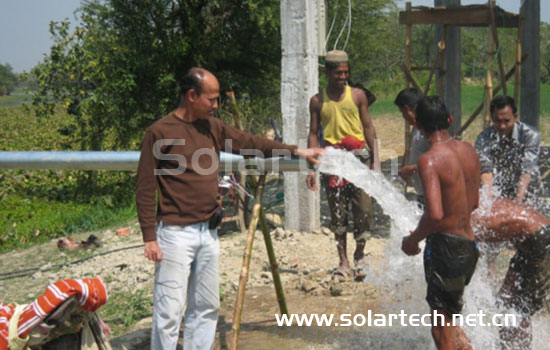 (In 2009)
(In 2012)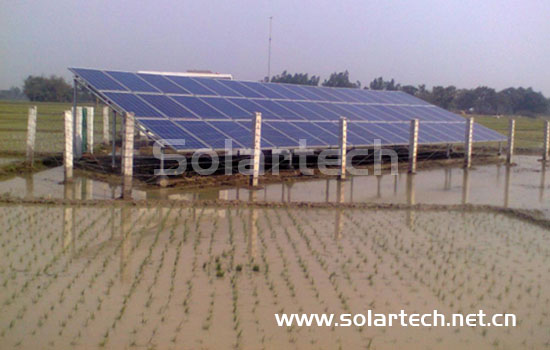 (In 2013)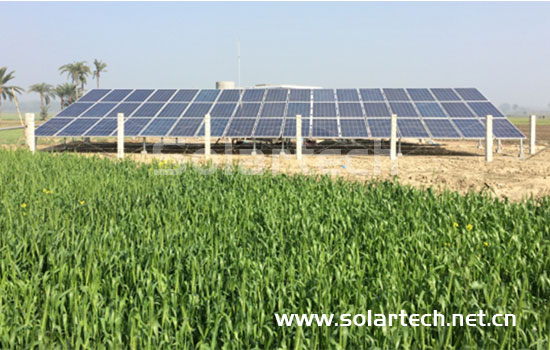 (In 2014)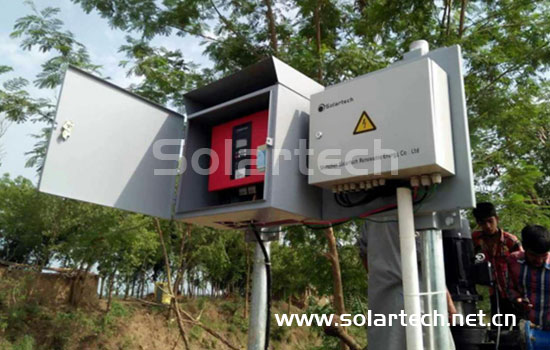 (In 2016)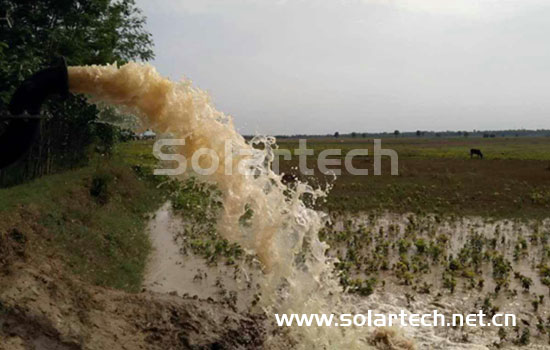 (In 2016)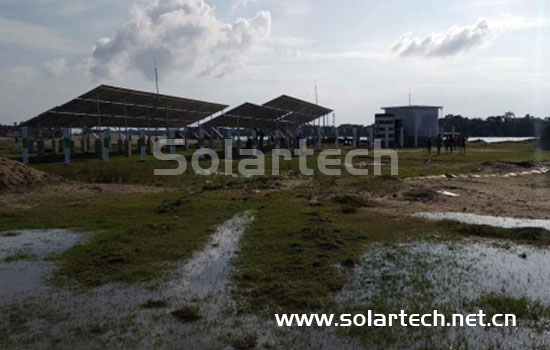 (In 2018)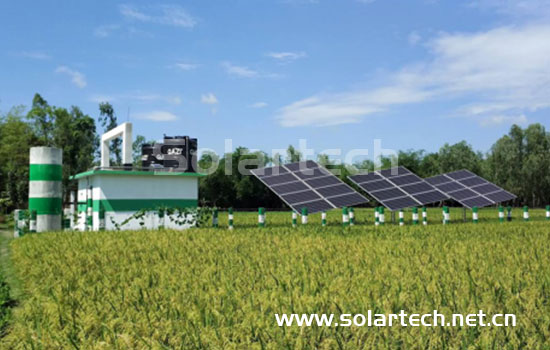 (In 2019)
In the process of practice, the creative Bangladeshi people found that changing the load of Shenzhen Solartech solar pumping system to a thresher can also be run stably. Mainly due to the core component of the system, PB-G2 series solar inverter which can drive any single-phase / three-phase asynchronous motor, and has a dedicated circuit to detect the photovoltaic input voltage and current in real time. It adopts patented dynamic VI MPPT algorithm, fast and accurate dynamic response, ensure good operation stability under various weather conditions, high efficiency of solar water pumping and long service life of water pump.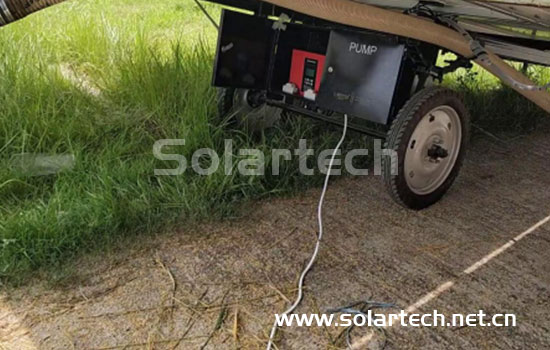 The innovative application of Shenzhen Solartech AC solar pumping system equipped with thresher has been vigorously promoted in Bangladesh. During irrigation season, the solar pumping system is equipped with a pump to deliver water. In the harvest season such as when rice and wheat are mature, the thresher can be loaded to realize two purposes of one system. The popularization of the system can not only greatly reduce the dependence and consumption of diesel for water pump and thresher, but also greatly reduce the labor intensity of farmers.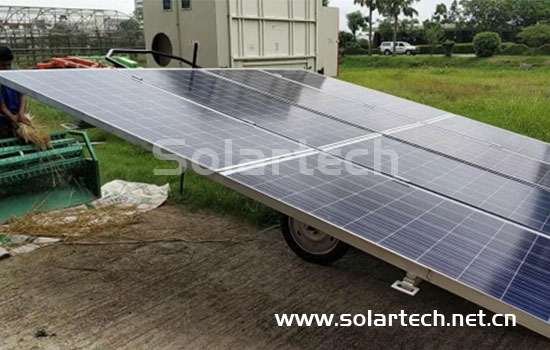 Practical application cases show that the solar irrigation system based on solar pumping system provide irrigation facilities using clean energy for rural non grid areas in Bangladesh, and reduce the demand for diesel and other fossil fuels as well as national grid power consumption in the busy agricultural irrigation season. At the same time, it effectively guarantee the irrigation water demand of three different crops in Bangladesh, without affecting by seasonal water shortage. Solar irrigation system has become an innovative and environment-friendly solar water conservancy industry solution for Bangladesh agricultural economy.